I am an equestrian with a strong passion for horses and a determination for success and perfection when competing without sacrificing the strong personal bond with the horses I train. I am very athletic, adore most adrenaline sports including weapon sports and spend much of my spare time practicing yoga, at the gym or seeking adventures.
Little rabbit was originally coined due to my shocked disposition when slapped. However, I have since discovered the name suits my kinky persona well…
For me kink is a way of life, I live to play and entertain and find myself to be a primal sexual being. A true Hedonist if you like. I am forever exploring myself and my kinks but so far have discovered that I enjoy most activities if I feel strongly enough about pleasing and serving the Dominant. That said, I am foremost sapiosexual and adore any form of intelligent conversation and learning with my biggest turn on being a Dominant who is able to incept my mind and create a debaucherous playground with me.
Personal Details:
5ft 7.5
Size 7 feet
34E bra size
Size 10 dress size
Blonde/fair hair
Blue eyes
Well spoken (posh), Southern English accent
Favourite material is leather – boots, clothing, harnesses
Favourite food is seafood and gelato (not together)
Favourite shop is Selfridges
Favourite lingerie brand is Honey Birdette
Favourite designer heel brand is Louboutin
Favourite equestrian boot brand is Celeris
---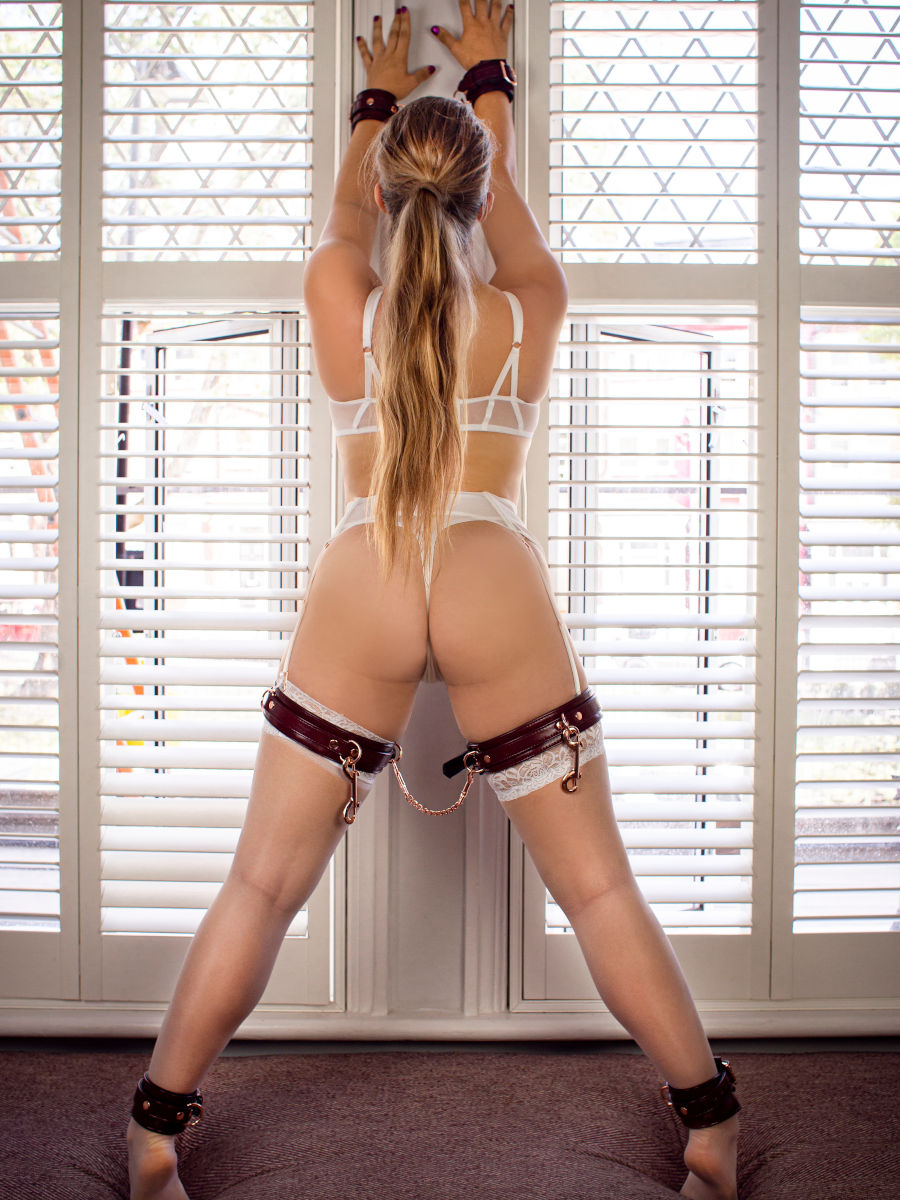 What do I enjoy?
Such a simple question that I get asked at the start of many meets and yet the answer never seems simple to speak. There isn't one particular activity I enjoy, not one particular type of meet or type of client. In fact I often joke that I've yet to meet two Sirs/Gents/Boys who have even requested similar sessions. As such I thought this simple question deserved to be fully explored and explained for those wishing to hear the truth. This blog will explore why I enjoy sessioning/pro-subbing and why I consider myself a fantasy fulfiller above all else. There will be further blogs to explore individual kinks that I truly adore indulging in.
At the heart of it, I get my pleasure from giving pleasure. Whether it is watching your face glow as you enter Top space or calm serenity, feeling your skin shudder to my touch, the nefarious glint in your eyes as my vulnerable desperation looks up to you or the delicate touch of your kisses on my skin. I adore being able to give that feeling to someone else, to be the very reason your endorphin levels escalate.
Opening the door, all ready dressed up in the very outfit you crave, exhilarated with the whispers of what could happen and seeing the smile suddenly adorn your face on realising how much fun we're about to have. Will it be a nervous smile that I will take pleasure in relaxing as we casually chat and I offer you my submission for the first time, or will it be confident in knowing what you want and eager to lock the door behind us?
I adore creating and being part of a fantasy that is not my own. To take someone's dream and have the power to not only bring it to life, to throw it into the realms of reality, but to be able to exceed all expectations. To watch my partner live in their very own wonderland, to help them slide down the rabbit hole with ease and comfort until their reality bends into that of dreams. It genuinely excites me to create such a safe space in which a person can explore their true self and all the devious and debaucherous thoughts and desires that usually curse them.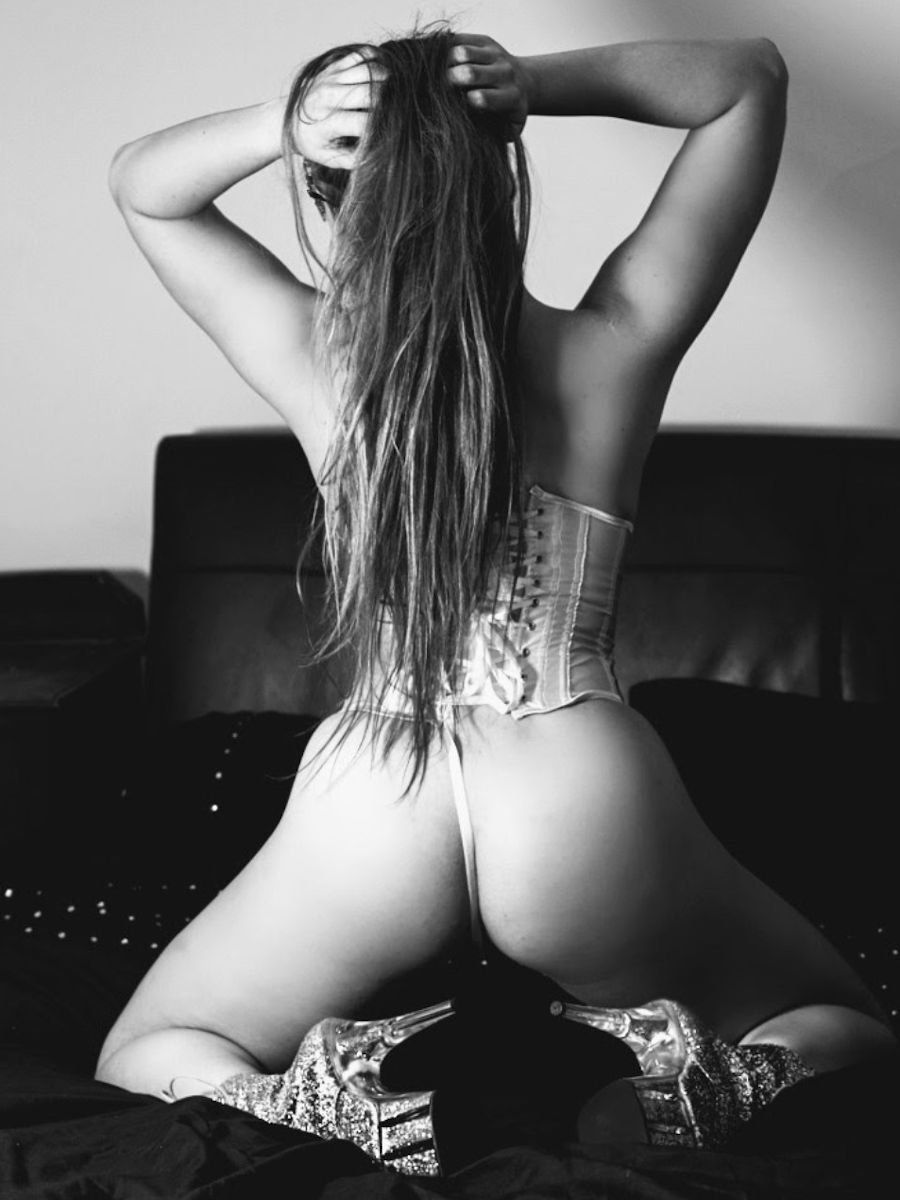 Building relationships is my favourite form of business. Within the time we spend together I want nothing more than you to feel that I am yours. Your slave, your sub, your girlfriend, your Queen. Whichever relationship you desire, that is what you shall experience. I want you to experience the intimacy of love and soft touches, to be given the control over your perfect toy, to be allowed to confidently explore yourself and your own mind through me. I crave to make you happy and free, to give myself of my own volition so that my mind and body may be used to satiate your soul's needs.
I find the power play intoxicating. The rush from handing over control, from removing all the boundaries society has placed upon you. Allowing you to experience a free world where being yourself is not demonised or frowned upon. So much of kink we cannot show to the outside world, I myself know what it is like to have a mind filled with fantasies of the world I wish to live in, of the playtimes I wish to have. My favourite pleasure will always be giving you the gift of removing such boundaries, of allowing you to explore the darkest corners of your debauched mind. I desire to bring your wonderland to life, to watch your eyes gleam as you scour the toys, workout exactly what you wish to do with me knowing anything is possible, watching the energy radiate from your skin as we play in a world that must be hidden from society. I yearn to watch the flickers of lust intoxicate your mind and body, to witness you surrender yourself to the most primal parts of you, the parts that are not confined anymore, to allow your beast to find freedom in my company. My thirst is insatiable and will only be quenched once your mind is at peace and has finally experienced freedom.
I have recently discovered my adoration of worship sessions. To allow a gentleman to worship my body as he so desires, to become the object of your desire. I adore the soft touches of skin on skin as I feel you learn my body and devour me exactly as you please. To be able to give someone pleasure by being the object of their desire, by succumbing to their carnal need to worship is a very powerful thing. Like with pure submission sessions, the pleasure does not merely come from the activities themselves but from feeling your energy connecting to my own. I adore seeing the delight and content beam from your eyes and smile as you are also allowed to release the constraints of what society deems immoral and to surrender to your primal self and your needs and lusts that lie within. To have the power and ability to give someone their true desire and for at least a few hours their key to freedom, that is what I enjoy.